As the Internet has become an essential means of communication, it's more important than ever to reach target audiences through online channels. Nowadays, most brands build an online presence through social media, email marketing, and websites. And a website is one of the crucial assets of all of them.
While it's essential to build a high-quality website to appeal to the target audience, it's no less important to make the website accessible on all devices. The reason is that in 2022, more than half of web traffic came from mobile devices.
And one of the best ways to ensure that the website works without any issues on all devices is to create a responsive website design. If you're not a designer, you may not be very familiar with this term and wonder why you need to invest in building a responsive website design. So, in this article, we're going to explore what a responsive website design is and why it's a must-have for every brand that wants a strong online presence.
What is a Responsive Website Design?
First, let's clearly define what a responsive website design means.
Responsive website design is a method of designing and building a website that provides an equally high-quality experience on all devices. Whether it's a smartphone, tablet, or desktop, users can view the website without zooming in and out, resizing, or scrolling.
A responsive website's code is written in a way that it can determine the device the user uses and can automatically resize the website's content and layout to match the device's screen. The goal of a responsive website design is to make websites easier to navigate for users so that they won't have to put extra effort into examining the page.
Besides, this is an alternative way to creating separate websites for each device. Before, brand owners had to create 2 or 3 different websites with separate codes for mobile, desktop, and tablet screens. With responsive design, they don't need to create separate websites anymore.
Transparent, fair and flexible pricing options with access to all of our services. Senior experts. Fast turnarounds. Remarkable designs!
Benefits of a Responsive Website Design
As you now know what a responsive website design is, it's time to learn more about its benefits.
Let's go!
SEO or search engine optimization is the process of optimizing a website so that it ranks higher on SERPs (search engine results pages). A good SEO strategy can help websites to get more organic and quality website traffic. And a responsive website design is one of the SEO ranking factors.
To ensure the best user experience, Google has announced that they prioritize mobile-friendly responsive websites. So if your website is not responsive, Google will think that you don't provide a quality mobile user experience and will rank you lower.
Remember that Google's primary goal is to give users relevant, high-quality search results. And responsive design has become one of the essential criteria in determining relevant, high-quality websites.
Besides, if you don't have a fully functioning mobile version of your website, users won't stay on your website's mobile version long, which will increase your website's bounce rate. And that will negatively impact your rankings as well.
With a higher ranking in the SERPs, your website has more chances to get increased mobile organic traffic.
Businesses' main goals are to increase sales and avoid extra costs to get more profit. If you have the possibility to build one responsive website design, why put your time and resources into creating two or more different websites?
Also, many business owners forget about the fact that besides building and designing a website, they need to manage and maintain it. Website maintenance is important if you want your website to work correctly, without errors, and have satisfied visitors. Having two different websites will increase the costs of building and maintaining them.
Flexibility to Make Changes
We've talked about cost effectiveness in the previous point, but besides that, responsive website design also allows you to make changes to your website easily. And when you make the changes, you can be sure that they will be effective on all the versions of your website.
Every website needs regular maintenance, updates, content, and design changes. Website maintenance is important for keeping your website performance at a high level and ensuring that users don't face any errors or issues. Besides, think about the small changes; if there's a typo or a small design change you want to make, you'll have to do it on two different websites.
Also, think about all those plugin updates, code checks, compatibility issues and many other things needed for maintaining a website. A responsive website can make your job much easier, as you'll have to worry about only one website.
Moreover, it's convenient for the marketing aspect as well. Which link do you need to include on your social media, the desktop or mobile version? What about email newsletters? With a responsive website design, you won't have to worry about any of these issues.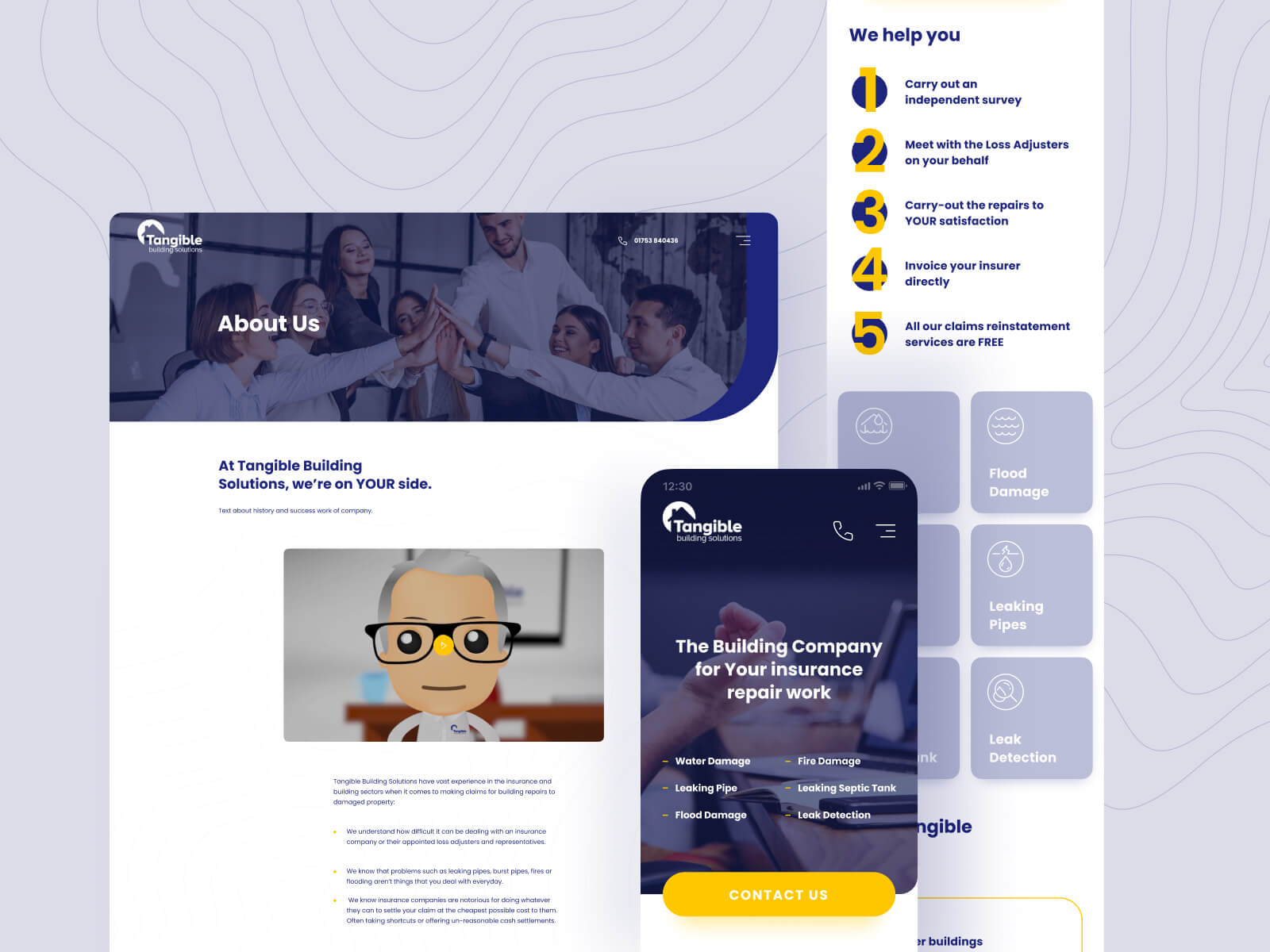 Let's forget about search engines and business benefits for a moment. Your website was built for purpose, it was created to satisfy the needs of your target audience. In any case, you need to think about their convenience too.
We've already mentioned that more than half of the web traffic comes from mobile devices, and that number is only increasing. If you want your users to be satisfied with your website and have the desire to return to it, then you need to create a flawless user experience with easy navigation on all possible devices.
This is especially important for eCommerce businesses, as your website is the main source of income, and by not considering its mobile-friendliness, you may lose around half of your customers.
Page speed is one of the important ranking factors for SEO. It has a great impact on the bounce rate and user satisfaction. If your website is not optimized for mobile devices, it will take much longer to load on smartphones. And you may notice that the bounce rate is much higher than on the desktop version.
Besides, if users are frustrated by your website on mobile, they may not want to open it on a desktop. When your website has a responsive design, it will likely load faster and ensure users are content. Of course, there are many other factors that influence page speed, but having a responsive design is another step towards a faster website.
P.S. A good page speed is within 1-2 seconds; if it takes longer than 3 seconds to load a page, you need to check and try to improve it. Google Page Speed Insights can help you improve your page speed by providing page speed information for mobile and desktop website versions.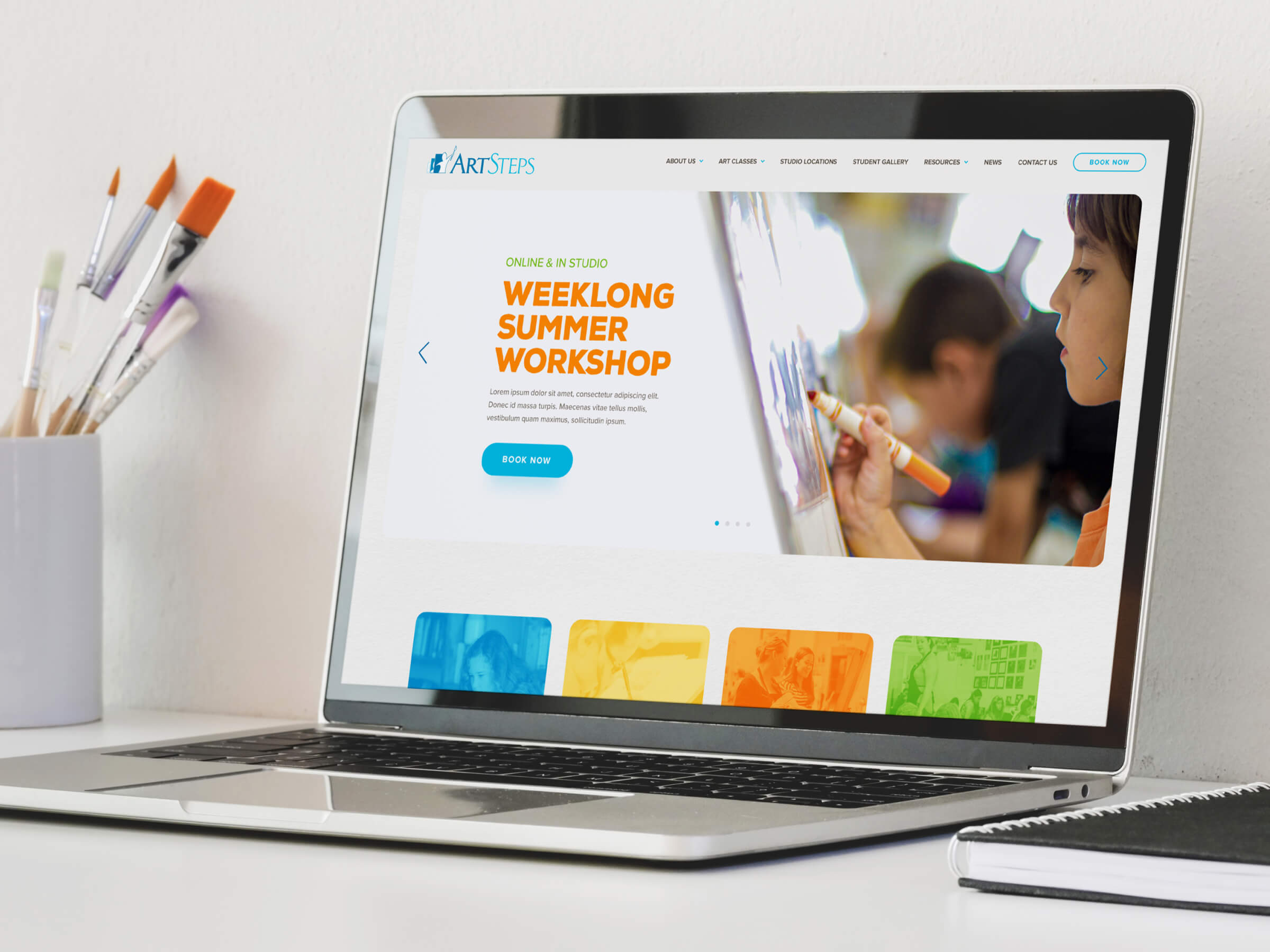 A responsive website design with better navigation makes it easier for users to interact with your website and content, improving user engagement. When users feel more comfortable using your website on mobile and other devices, they are more likely to stay on the website longer, read your content, examine your products and even purchase them.
Besides, a responsive design also helps to gain the trust of your customers and build brand credibility, as it shows that you make efforts to make the user experience as good as possible and that you care about your customers.
Increased Conversion Rates
We've already said multiple times that more than half of the web traffic comes from mobile devices. That means you may lose half of your traffic if your website doesn't work well on mobile devices. Of course, these numbers vary depending on the industry, but it's especially true for B2C.
After all, every business's goal is to increase profit through sales and conversions. A responsive website design can ensure that you attract customers from all possible channels. And more importantly, you will get customers who are satisfied with their user experience.
All of this will lead to better website performance, and with a great sales and marketing strategy, it will likely lead to more conversions and increased sales.
In our digital world, a website has become an essential asset for every business. Whether it's for selling products or giving information about the brand to the customers, a website can have a big impact on customer satisfaction and business success.
Having a mobile-friendly responsive website can help businesses provide a great user experience and increase the business's overall performance.
Increase brand awareness, build trust and drive conversions.
A professional website custom-made for your business increases your customer trust and helps you build a better connection. And once that is done, you can expect improved purchase rates, customer loyalty and brand awareness.
Responsive website design is a method of designing and building a website that provides an equally high-quality experience on all devices.
A responsive website displays all the contents of a website equally well on different devices. If a website is responsive, you won't see too big text and images that look very unappealing. If your website is unresponsive, you leave it to browsers to decide how to display the visual content of your website and resize it as they want. Whereas, when your website is responsive, every element of your site is neatly organised in a way that is easy for users to navigate.