In today's hyper-digital reality, your website has become one of the most critical factors to your success. If you want to expand and boost your brand, then having a website is a must. In the following articles, we have explained why it is essential to have a website and why it is one of the most efficient and vital marketing tools you can ever have. However, you should keep in mind that just building a website without considering the ongoing trends and ignoring the user experience your visitors obtain will not lead you to a good place. In today's world, change is the only constant.
So, if you don't want your website to look outdated and unattractive, then you should make it walk harmoniously with the ever-changing digital trends. In this article, we will explain what is UI/UX and provide you with 10 UX best practices you can apply to improve your website's user experience.
Transparent, fair and flexible pricing options with access to all of our services. Senior experts. Fast turnarounds. Remarkable designs!
You probably came across the term UI a lot. However, what does it actually stand for? The term UI refers to the user interface, which is the graphical layout of your website. Your website's user interface consists of all buttons and elements that your visitors interact with, including the layout, calls to action, animations, and page-to-page transitions. So, shortly said, this is all about serving important elements in an aesthetically pleasing manner.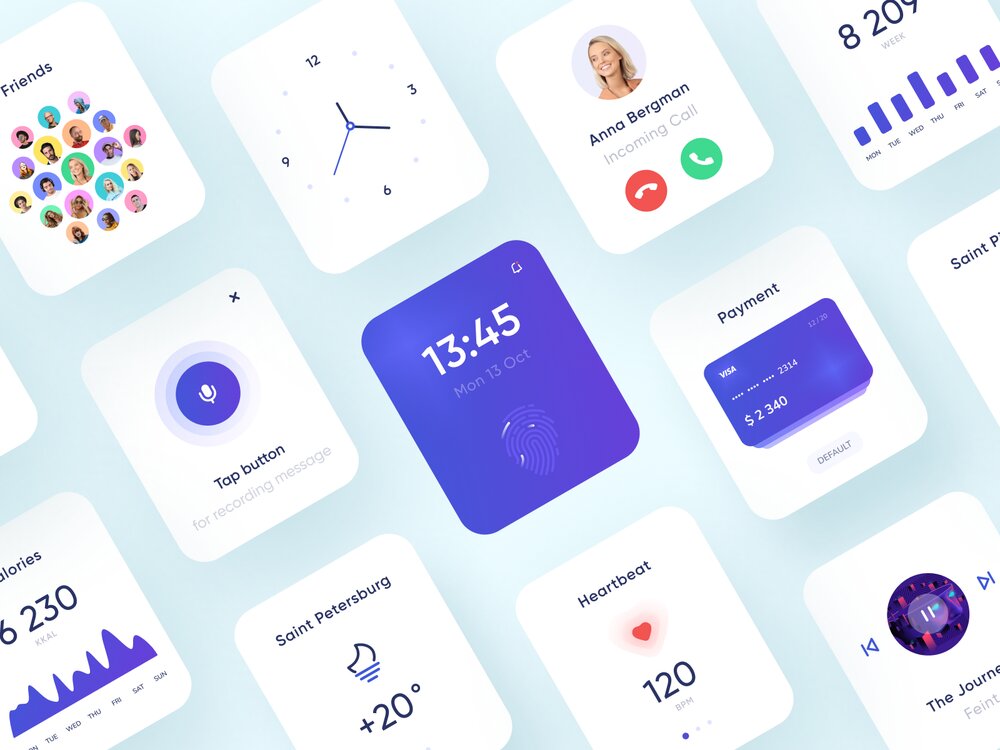 Before discussing UX best practices, we need to understand what UX is first. The term UX stands for user experience. The user experience of your visitors is determined by the way they interact with your website. Is the navigation responsive, logical, and easy? Are the elements created by the UI designers easy to interact with?
Thus, in short, the aim of UX is to determine the functionality, organization, and usability of your website's interface. If all these points are satisfied, your visitors will leave your website with a good experience. Therefore, if your website is hard to navigate and causes confusion, your users will simply abandon it irrevocably. So, if you want to avoid the second outcome, then you should pepper your website with some elements to improve your UX. To help you in this process, we picked 7 UX design best practices you can consider to enhance your visitors' user experience.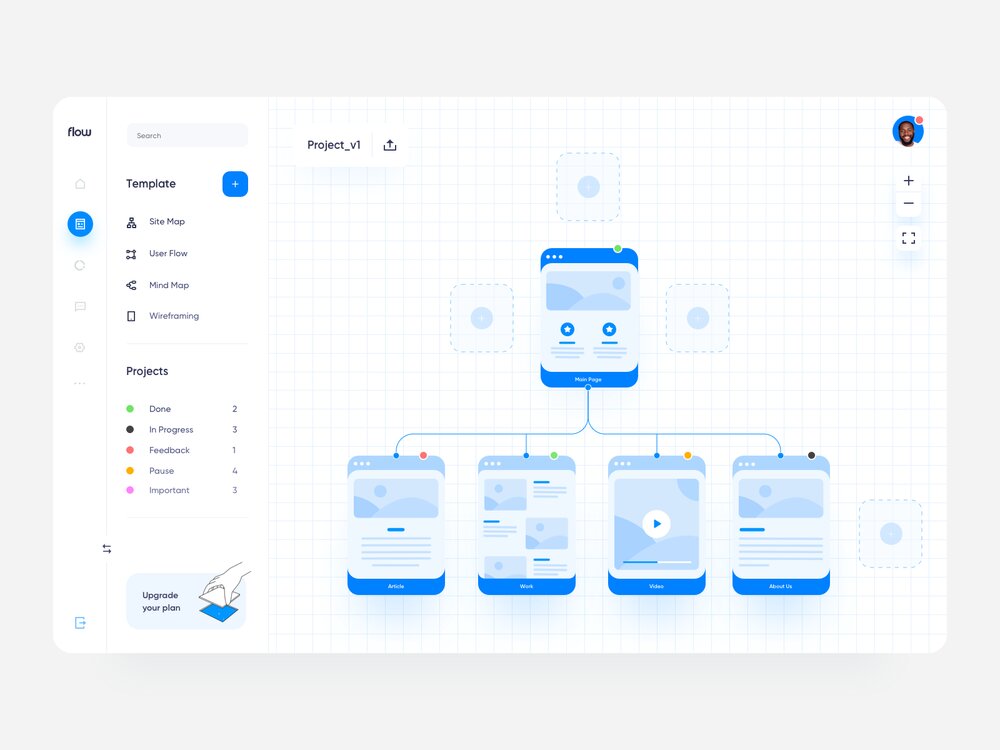 How to Improve Your UX Design: 8 Best Practices
Now it's time to improve your website's UX. To understand the "HOW," let's take a look at the following UX design best practices.
In one of our previous articles, we have discussed the use of white space as a great technique to optimise your website for conversion. However, it's time to consider this approach as one of the best practices to improve your user experience as well. White space is one of the most efficient design elements you can pepper your website with. It not only allows you to draw your visitors' attention to the most important buttons but also makes your content more legible.
According to Crazy Egg, using white space around your content can increase your viewers' attention by almost 20%. Furthermore, this is also one of the easiest methods you can apply to make your website look modern and open. Using white space is always a good choice. Keep in mind that it is also important to find the golden middle between the amount of white space you use and the information you want to highlight.
We simply cannot discuss white space as a design element without mentioning Apple. As shown in the picture below, Apple is a big advocate of white space. Here you can see only two call-to-action buttons: Learn More and View Pricing. When you go with the "Learn More" button, you run into another page with a lot of white space, as shown in the second picture. As you scroll down, Apple provides you with the most important elements you should know about their product without any extra information. This saves you visitors' time and is also aesthetically pleasing. You can't predict your consumers' taste preferences, but you can apply this kind of technique to come up with something neutral and less risky.
2. Optimise your loading time
You are probably tired of reading about the importance of your website's load time. However, this is definitely one of the most important aspects and can never be enough to mention. From previous our articles, you surely remember that about 53% of your users will leave your page if it takes more than 3 seconds to load. According to Section.io, an extra five seconds of page load time can increase your website's abandonment rate by more than 20%.
However, the loading speed of your website doesn't only affect your bounce rate but also frustrates your visitors. So, if you don't want your visitors to abandon your website with a bad user experience, then you should consider optimizing the speed of your website. Make sure that your users can easily get what they are looking for without waiting for a couple of minutes until your pages load. In the picture below, you can find the top 10 most fast-loading e-commerce websites.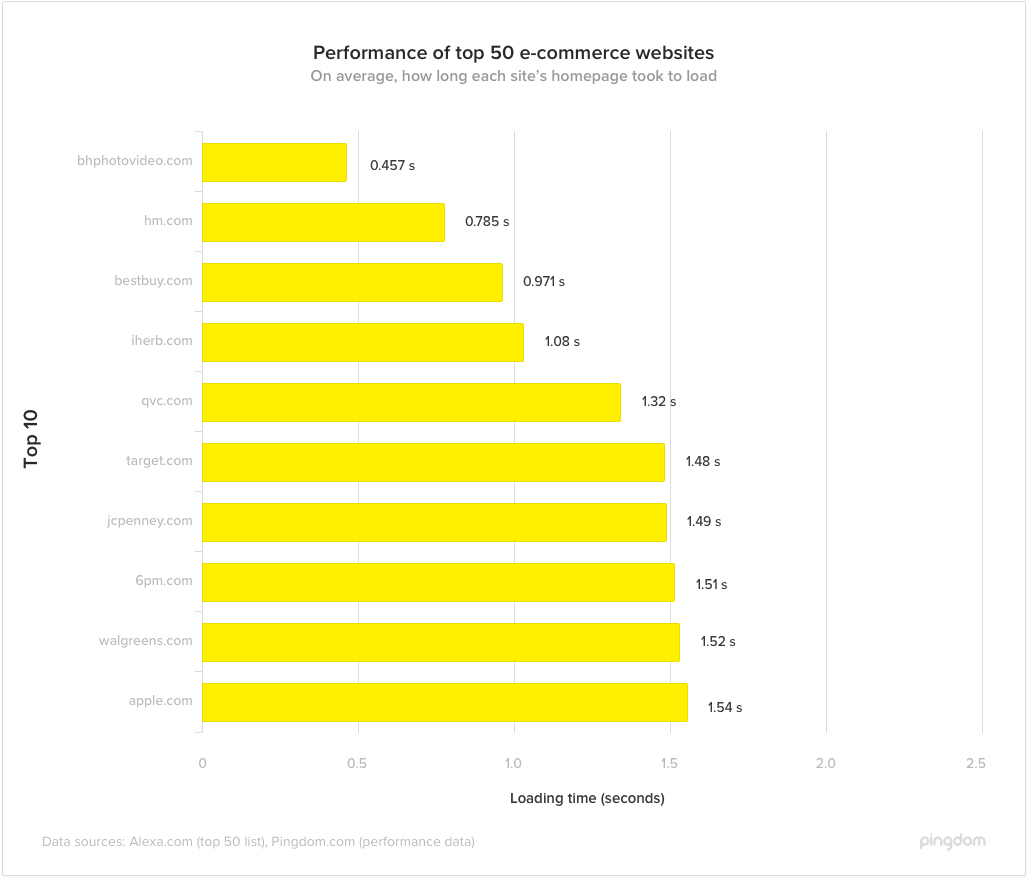 Now when you have gone over some fast-loading pages and know how good it feels when a website loads within a few seconds, it's time to improve yours. First and foremost, use Google's free platform to analyze your page speed and get some tips and suggestions to improve your load time on both Desktop and Mobile devices.
If you still feel lost and don't know how you can improve your website's loading time, then you should definitely read the following article: Optimising images for your website: A complete guide
When you think about UX design practices, the first thing that comes in your mind is probably well-designed and structured layouts. However, no matter what kind of design elements you use to flavor your website, you should always have UX writing in mind. Make sure that your content and the information you give are user-oriented and easy to digest. Don't use some hyper-difficult words that will make your visitors search for definitions every two seconds. You should communicate your content intelligibly.
Furthermore, you can combine well-written content with some visual treats such as images, emojis, and custom illustrations. Such additions won't let your visitors get tired or zone out.
A designer's job should not only end with well-structured layouts. Do not forget about UX writing. Work in a team and demand quality material. Use the language that your users are familiar with, be user-oriented; make sure that your contact with the user is transparent. Also, a sense of humor is suitable. Do some research on your customer segment. Detect their age range, and see what can walk harmoniously with the concept of your brand and their preference. Maybe some humor or cartoon illustrations. That's something you should find out. However, one thing is clear that weird language and bad-quality images won't. So, make sure to avoid these.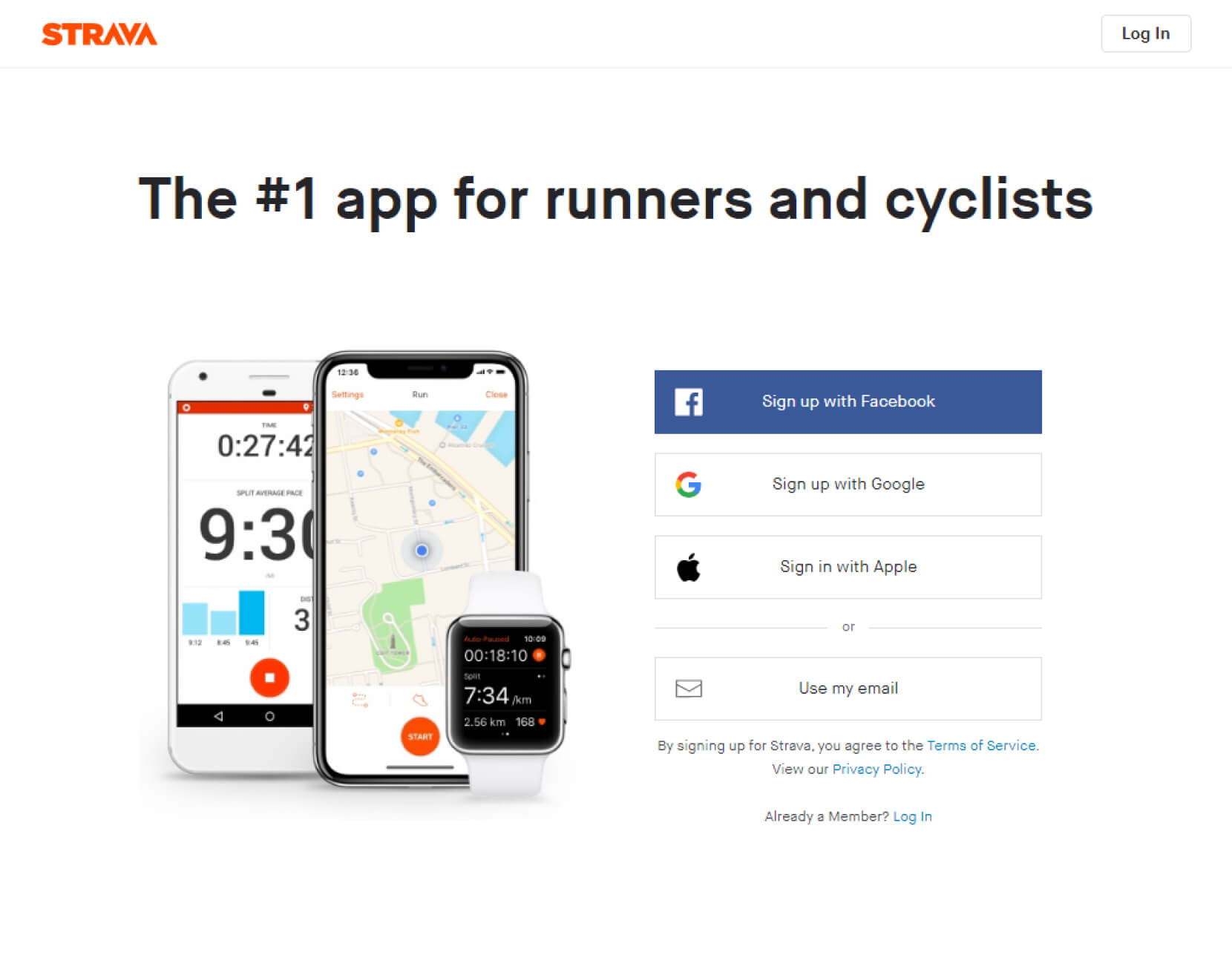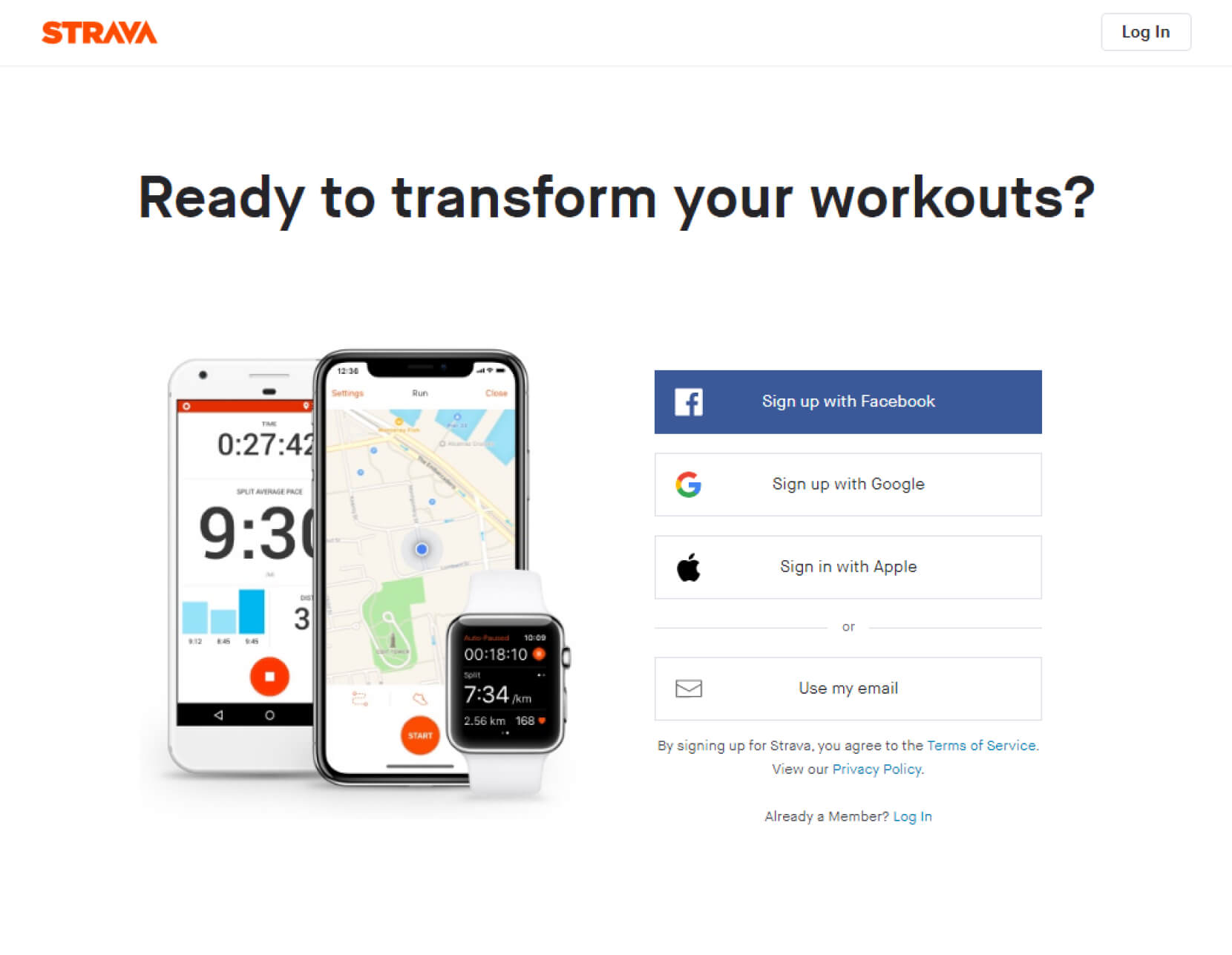 Although search engines won't punish or blacklist you for having 404 errors, your visitors do. When someone clicks on a link, they expect it to take them to the page they want to view. Thus, encountering a 404 error will annoy your users and will make them leave your website with a bad user experience. Please go through the following link to learn more about 404 error pages and how you can avoid them. If you clicked on the link, first of all, I am sorry, and second of all, lesson learned. I can't think of a better way of learning something than your own first-hand experience. So, remember, when someone follows a specific link, the last thing they want to see is a 404 error page. Therefore, make sure that the conversion links you have included on your page actually work.
To find out if you have any 404 errors, read through this link to learn how to set up Google Webmaster tools on your website. As an additional platform, we would also recommend using Broken Link Checker to identify your erros if there are any.
5. Make Your Website Mobile-Friendly
Mobile friendliness is one of the key elements you should consider while building a website. First of all, it is crucial for your SEO; search engines, including Google, consider this factor to index your website. So, if you want to perform well on Google, mobile-friendliness is a must.
However, SEO shouldn't be the only stimulus to create a mobile-friendly website. Did you know that mobile devices account for more than half of overall web traffic? Moreover, another thing that is worth mentioning is that your visitors are 5 times more likely to leave your website if it's not mobile-friendly.
Does your brand provide such exclusive products or content that will make your visitors put their phones aside, grab a laptop and spend more time accessing your website? No harsh feelings, but I am not really sure about it. Let's be objective, in today's hyper digitalized world, a few keywords can lead your consumers to a similar page. Thus, if you want to push away a large number of customers, there isn't much to do; just don't optimise your website for mobile devices.
Mobile-friendliness is one of the UX design best practices. This allows your audience to access your page whenever they want without causing any extra inconveniences. I'm not saying that this approach will give your customers a WOW effect, but it will ensure that they don't leave your site due to a terrible user experience.
What to Do?
Below you can find several ways to make your website mobile-friendly.
First of all, use the following platform to see whether your website is mobile-friendly
Optimise the information your customers find on a desktop for mobile devices. Make sure that you provide them with the most important points which also fit their display.
Consider placing the call-to-action buttons in the central parts of the screen. This is done to make sure that people can easily reach them with their thumbs.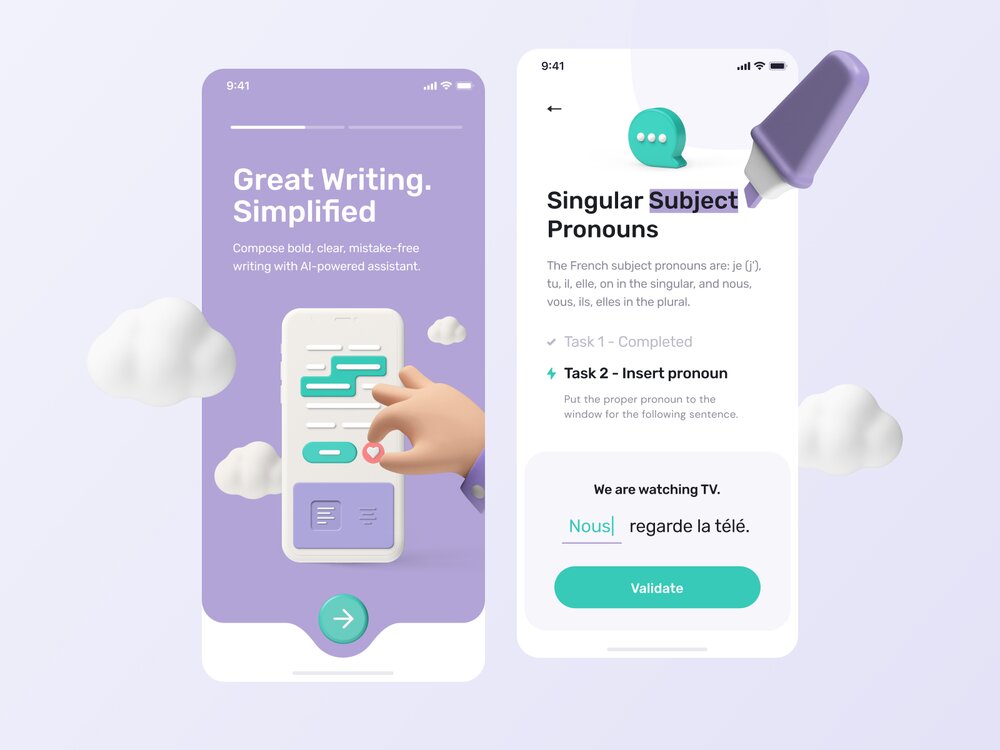 6. Keep your website consistent
By consistency, we mean matching heading sizes, coloring, fonts, buttons, illustrations, and spacing. Consistent choices will make your website's design coherent. Sharp and unexpected design changes will cause confusion to your visitors. They will think that somehow your website redirected them to somewhere else, causing confusion and frustration.
So, if "am I in the right place" isn't the first thought you want to trigger in your visitors' minds, then you should consider keeping your website consistent. So, make sure that your design and choices make actual sense when your users navigate between the pages.
In need of some inspiration? Elementor have put together lots of free downloadable brand boards.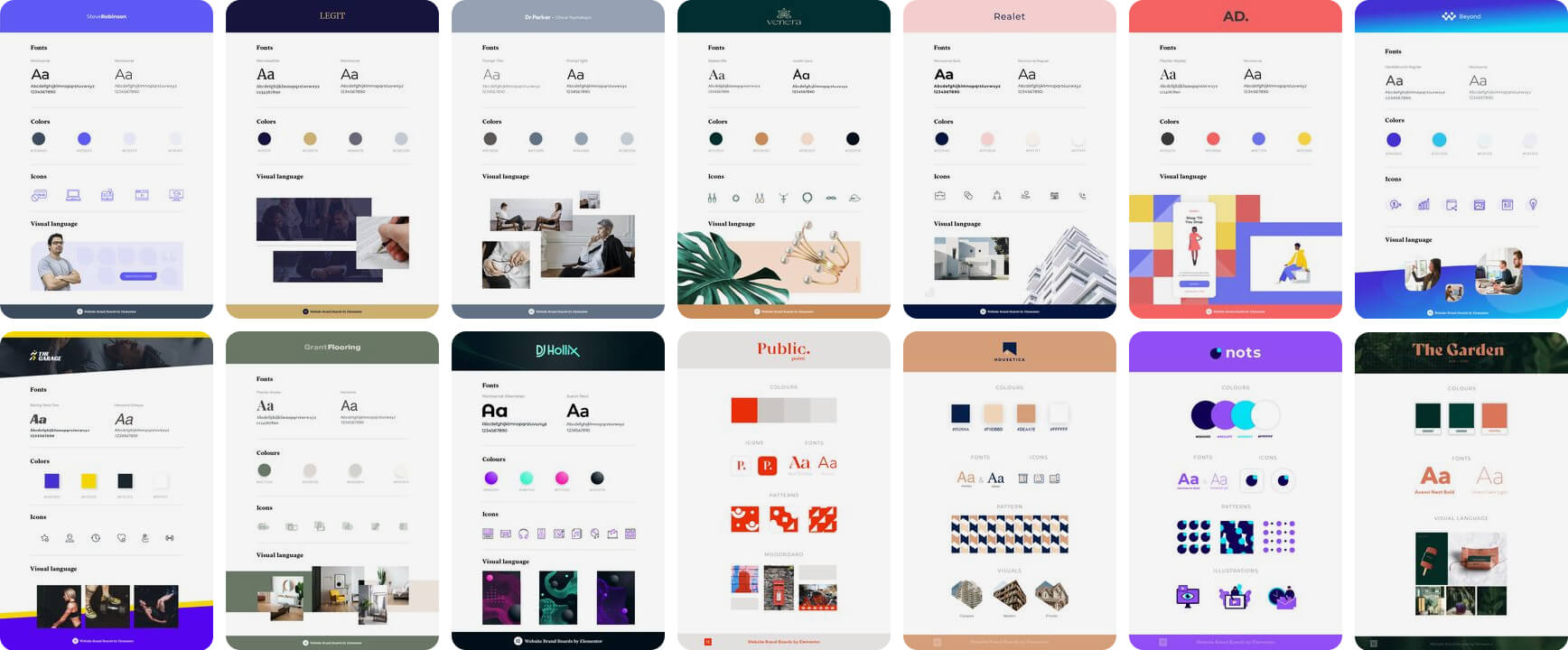 7. Segment Key Information
Adding some bullet points can be yet another method to save your customers' time. This will provide them with the most important information about your product or services.
As a piece of additional advice, you can add some icons to them to create eye-pleasing bullet points. Such creativity sparks will help to segment the key information without using the traditional method of "bullets."
Thus, info segmentation is something you should consider. With this technique, your customers will easily access the key points they need without struggling to find them on their own.
Last but not least, listen to your customers. If you want to improve your visitors' experience, what else can be more informative and guiding than their comments. To hear them out, you can either dedicate a separate space for your users to share their thoughts about your website's UX or add a survey. Ask them direct questions, such as "How can we improve your experience?"
Through this, you allow them to speak up and tell their honest opinions on your website. This not only creates a strong connection between you and your visitors, making them feel that you care, but it also is a great practice to get on the right track.
In this article, we discussed what UX and UI are and gave you 8 practices you can apply to improve your website's user experience. The experience your users obtain while interacting with your website's interface is detrimental to your success. Do they abandon it frustrated, or do they stay on your page without encountering any significant inconveniences? These are questions you should ask yourself as a website owner. All your efforts should be allocated towards bringing the second scenario to life. Otherwise, you will lose a large number of potential customers.
UI is the user interface of your website. In short, this is all about the very interaction of your visitors with your website's specific assets. The list may range from visual design elements to conversion buttons. On the other hand, UX refers to the overall experience your users obtain while interacting with your website.
When UI design is executed well, users won't even notice it. Only when it's poor, users will get frustrated and be unable to navigate to what they need. There are 4 principles of good UI design: 1. Place users in control of the interface; 2. Make it comfortable to interact with a product; 3. Reduce cognitive load; and 4. Make user interfaces consistent.
Good UX design is all about creating a user-oriented website that ensures an undistracted application independently of where your users live or what's their at-hand device.